 Create your own CCTV Video Wall using M-View Monitor and M-Series Concentrator. The M-View Monitor is supplied with an integrated image processor, when connected to an M-Series Concentrator it can display up to 8 MCCTV images on a single screen. Just add M-View Monitors to build your Video Wall.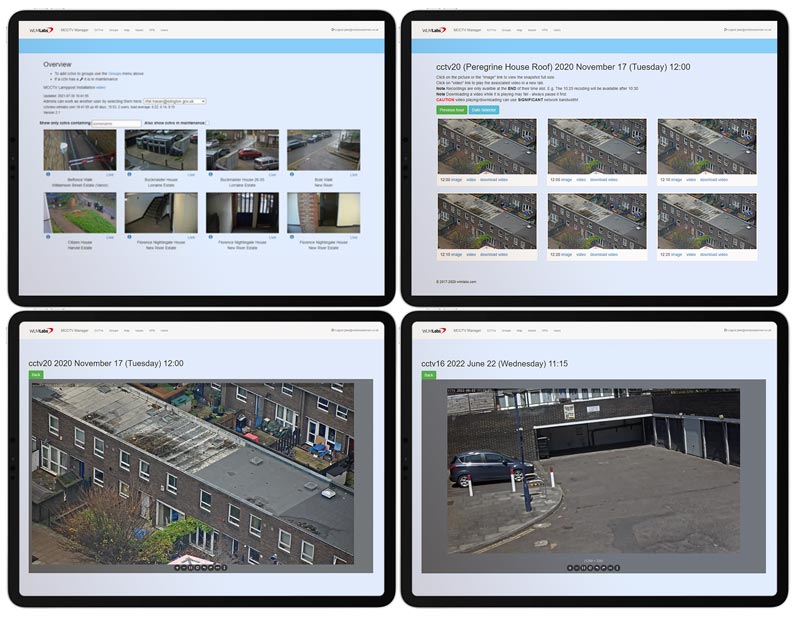 Integration into a dedicated CCTV Monitoring Facility
All MCCTV cameras can be integrated into a traditional CCTV monitoring facility.
Using the M-Series Concentrator incoming camera feeds can be translated to match the IP scheme within the monitoring facility – in this way cameras can be integrated for Real-time recording, added to Spot monitors for PTZ Joystick control, and integrated into a Video wall for real-time viewing.