Cloud Hosted Recordings Management
Centralised cloud hosting and management streamlines camera setup, image retrieval and review.
MCCTV cameras are managed via our cloud-based management servers
Each camera records high-resolution images locally to onboard recording storage from 512Gb to 4TB
Snapshots are sent from the camera to the management server every 5 minutes
Snapshot images are displayed in an hourly 12 picture grid – this makes event review extremely quick and efficient
Realtime video of events can downloaded directly from cameras when required to conserve mobile data use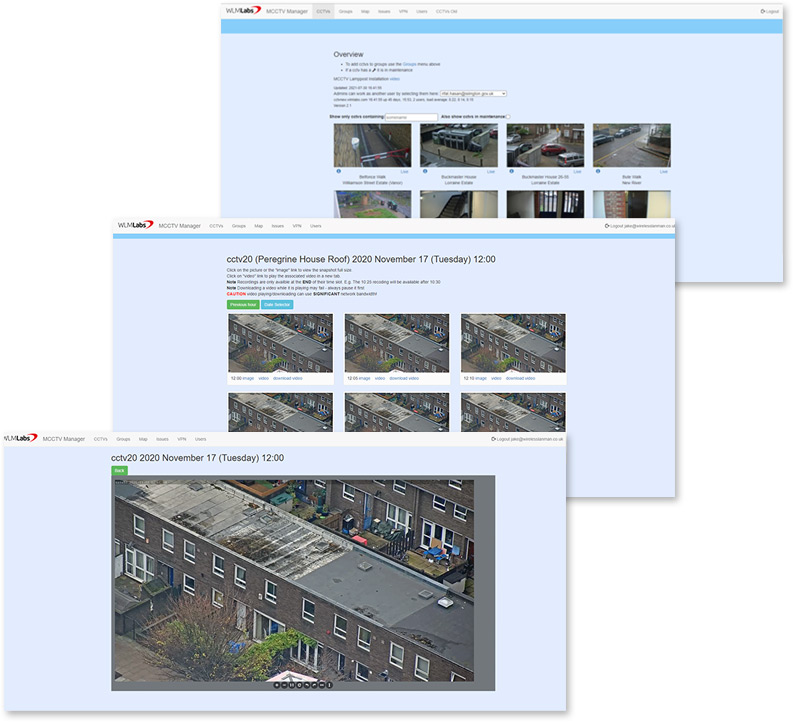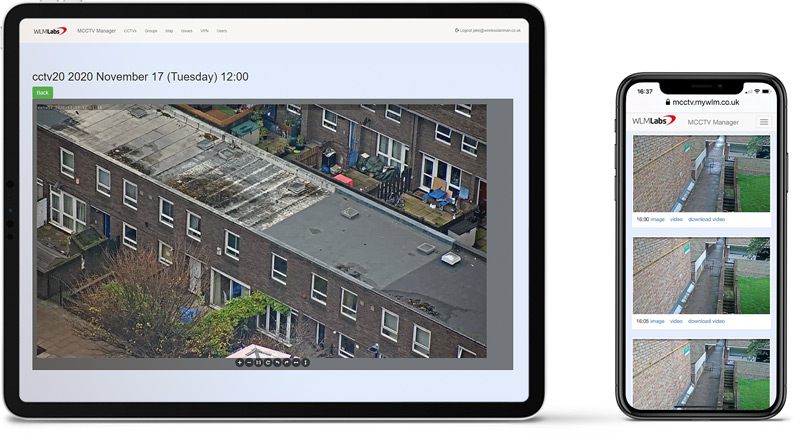 Simplify CCTV monitoring. M-CCTV images can be viewed anywhere from any internet connected device.
Image monitoring is made extremely flexible through the systems cloud-based management server
Users connect securely to the management server using 2 factor authentication from a desktop PC, or mobile device such as a laptop, Tablet or Smart Phone
From a web browser Images can be monitored, controlled, reviewed, and downloaded